Flagler

District Resources
Flagler County resources related to the transition of students with disabilities are provided in multiple categories in the box to the right. Some resources may be included in more than one category.
College/University Resources
Daytona State College – Student Disability Services and Counseling
Dr. Terrance R. Hilbert, Director
(386) 506-3988
Alexis Johnson, Advisor
(386) 246-4824
Flagler/Palm Coast Campus Educates students with disabilities about their legal rights and responsibilities, provides services and accommodations and promotes self-determination and self-advocacy so that all students with diagnosed disabilities have equal access to educational opportunities and achieving their academic and personal goals.

Flagler Technical College
Rene Stauffacher, Director
(386) 447-4345
5400 E Highway 100 Palm Coast, FL 32164
Addresses IEP transition goals of postsecondary education, career and technical (vocational) training and paid employment through career exploration and training, transportation and life skills training, self-advocacy and job shadowing for students with disabilities ages 18-22 and post-high school.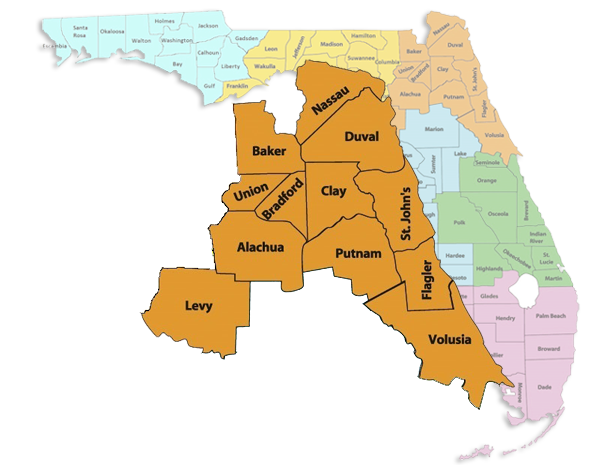 Northeast Florida - Orange Region - 2