Pinellas

District Resources
Pinellas County resources related to the transition of students with disabilities are provided in multiple categories in the box to the right. Some resources may be included in more than one category.
College/University Resources
Pinellas Technical College
Clearwater Campus: (727) 538-7167
St. Petersburg Campus: (727) 893-2500
St. Petersburg College
Dr. Aimee Stubbs, Director of Disability Resources
Regina Miller, Disability Resources, Assistive Technology Department | miller.regina@spcollege.edu
(727) 341-3600
St. Petersburg College Accessibility Services is committed to providing quality education and services to all students who study here. Our focus is your success. To help you achieve that, Accessibility Services works with students, faculty and staff to provide accommodations that ensure equal access for all students.
USF St. Petersburg - Students with Disability Services
(727) 873-4837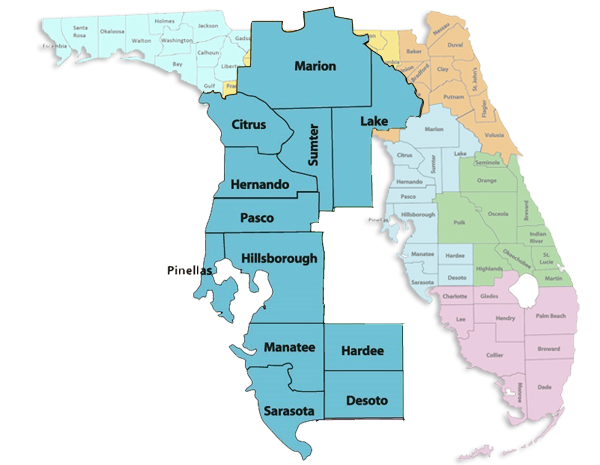 West Central Florida - Blue Region - 4